What Can You Get For Under $15,000?
I love writing these kinds of articles. The ones that are fully opinion-driven and start the lines in the sand being drawn. The "Best Cruisers" for under 15K, is a challenge, but oh yes I do have an opinion for sure.
Let's start off with why cruisers are awesome and I will shed a little light on how I think, and why I have made this list the way I have.
First off, a cruiser bike is all about riding position. Arms and legs are stretched out all nice and chill, and you kinda get your lean on. The seat is low and comfy, and there is a deep throaty exhaust note singing in your ears.
Second, I can easily do some custom work and personalize a cruiser. Is there any such thing as a stock Harley Davidson? Only if you are lame. They are meant as a canvas for expression. ADV guys add frackle, cruisers… customize!
Knowing full well that many of us in the motorcycle world tend to be brand biased, I am going to pull out from each manufacturer what I think is their best cruiser for under $15,000. I will leave it to you the reader to tell me all the ways I am right or wrong. I will also leave a little info at the very end with respect to what else you could get that is just barely over that 15K mark but with some haggling could be brought within the budget.
Let's get to it!
Harley-Davidson Softail Standard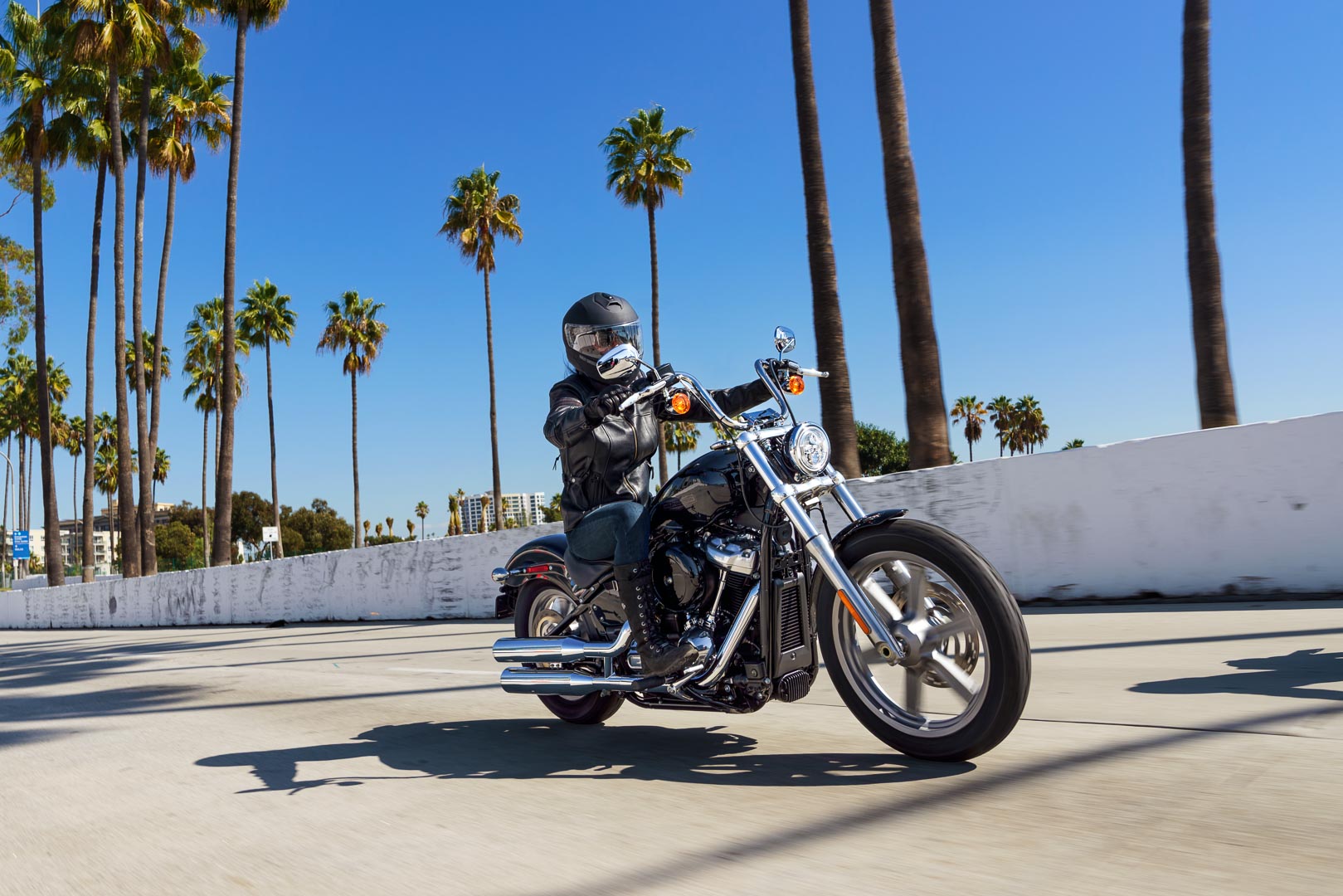 Price: $13,949
It is impossible to think about cruisers and not be thinking about Harley Davidson. Owning a Harley is for many a lifelong dream, and is often the only manufacturer they even want to look at. 
When you own a Harley you are buying far more than just a bike, you are joining a family of riders, and every member of the family is unique. This is exactly why I choose the Softail Standard to spend my under 15K budget on.
The Iron 883 and Forty-Eight models are fantastic, I currently own one, but if I was coming in to buy only one bike that I can fit in my budget, I choose the Softail. This gives you a 107cu in Milwaukee Eight engine that makes 110 ft-lbs of torque. Yes, the Evolution engines are fine, but they don't have the same big v-twin essence that you get with the 107.
Now the biggest reason to choose the Softail Standard? It is a blank canvas. Harley knows you are going to be diving deep into the Screaming Eagle catalog, so they give you the platform you really need to start building off of. What is your dream? Murdered out? Max chrome? Drag bars? Ape Hangars? This is the best bang for your buck to really start having fun with a Harley.
Honda Rebel 1100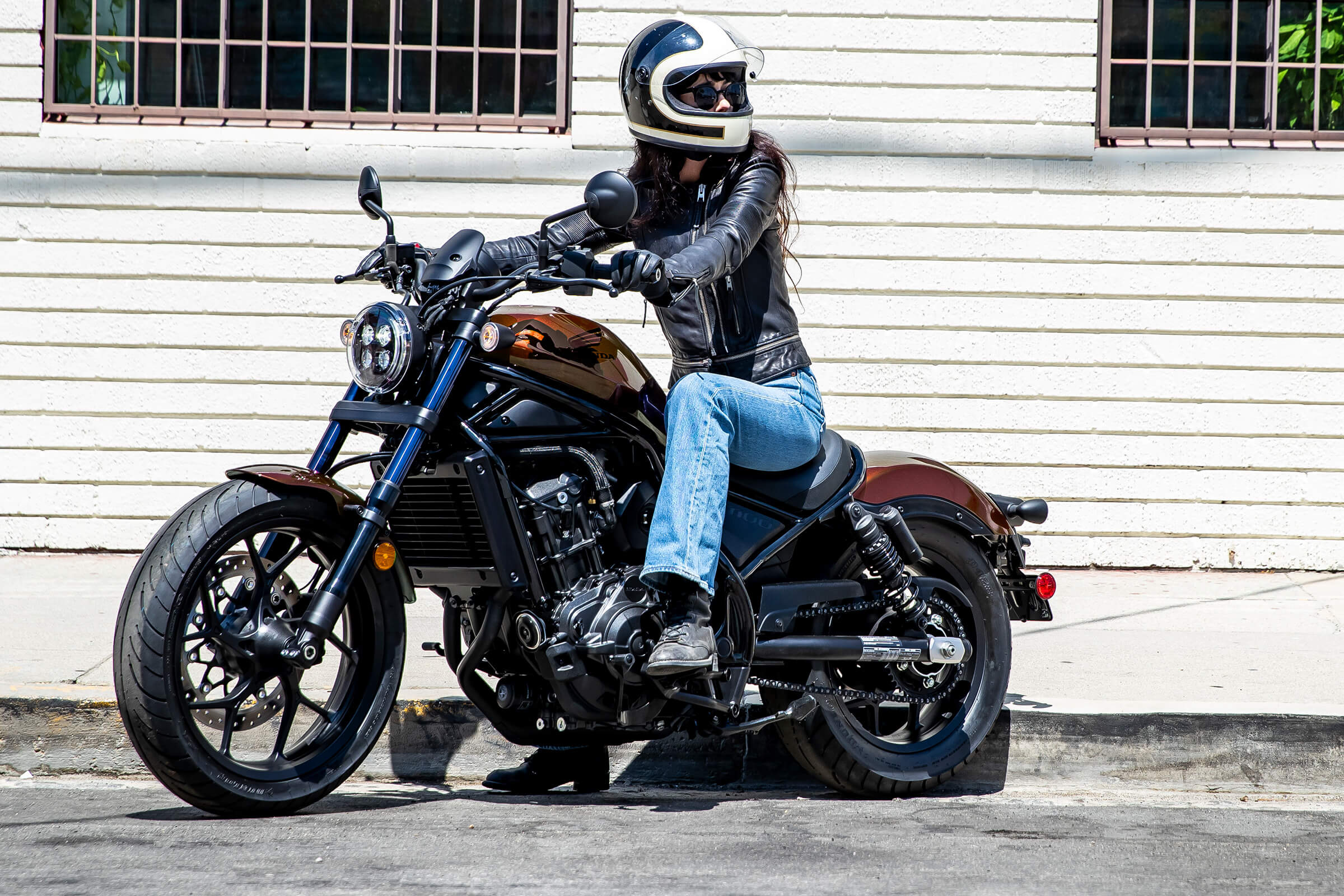 Price: $9,399
Honda offers 6 models that fall under the price limit, the Fury, two versions of the Shadow, and three sizes of the Rebel. If I was spending my money on a Honda cruiser it would be the Rebel 1100.
The big Rebel just has the right mix of size and stance, Honda ergonomics, and Honda reliability. Powered by a 1084cc twin-cylinder kicking out 86 hp, with a wet weight under 500lb, this is a bike that certainly will get up and go, but in typical Honda fashion, there is nothing overly dramatic about how it gets the job done. The entire package is well-engineered and for a cruiser, it takes the corners very well. 
As a final bonus, the Rebel 1100 is the only cruiser on the market with an automatic transmission as an option.
Yamaha Bolt R-Spec

Price: $8,599
Yamaha has a great bike in the Bolt, which is saying something since cruisers are not really Yamaha's forte. The only other option is the little V-Star 250, and that is really a bike built for the riding schools, at least here in North America.
The Bolt is a pretty cool cruiser, it is a 942cc air-cooled SOHC V-twin, that spins the back tire via a belt drive. Hmmm sounds like a Harley Davidson kind of setup, which it sort of is, with just half the displacement.
Yamaha builds high-quality machines and this is evident looking at the Bolt. The price might be low but the quality is not. The engine is torquey, the suspension does better than average, and with the teardrop tank, it presents a clean Bobber look. The parts selection is not as deep as other brands but the Bolt does take well to some custom add ons.
Suzuki Boulevard C50

Price:$8,609
Oh Suzuki, you are killing me here. The only real choice I can make and stay within my 15K budget is the Suzuki C50. Yes, there is also the C50T, but I am wanting a cruiser and not a little touring machine. I will share the reason for my angst at the end of this article but suffice to say this is not the Boulevard that really captures my heart.
Now I shouldn't be quite so hard on the C50. Honestly, it is a pretty good package considering it is only $8600. Based around a 50 cu in (805cc) V-Twin, the C50 is a brilliant choice for someone wanting a softer ride and loads of comfort in the city or casual weekend rides. The seat height favors those with s smaller inseam, and the whole bike is light at the controls and easy to maneuver.
But, but, but, I have 15K to spend. Time to see if I can haggle a deal for a certain other Boulevard in the lineup.
Indian Chief

Price:$14,499
Welcome to the hardest choice on this list. Indian has some great offerings that stay under the 15k mark, so this really comes down to how you ride and little things that may matter to you.
Here are the choices Scout or Chief? 100 hp water-cooled, or 108 ft-lbs air cooled?Aluminum frame and lighter or steel frame and a bit heavier? If I was to choose the Scout I would be looking at the Scout Bobber Twenty, I just love the look of the whole package.
But, the Chief just calls to me. I love the big torque from the Thunderstroke 111, it makes over 100 ft-lbs down just over 2400 rpm. Even though it is heavier than the Scout, the instant pull regardless of gear that the big twin provides, just suits me.
Then there are the small details. The Indian Chief has 3 riding modes and cruise control. Those are wins for me. Comfort, style, power, and options make the standard Chief my choice if I was buying an Indian and only had 15K.
Triumph Bonneville Bobber

Price: $13,400
The Bonneville lineup isn't what most think of when considering a cruiser, but the Triumph Bonneville Bobber…oh yeah it is British cruising at its finest.
Based around a 1200cc parallel twin that makes 77hp, Triumph manages to strip the Bonneville into a factory custom with a hardtail look that masks a very capable suspension, with a rear mono-shock.
This bike has a great parts catalog and allows your personality to shine creating your own distinctive ride. The old-school look hides all the modern tech like the cruise control, 2 riding modes, and all LED lighting.
This is the cruiser fans of the British style as compared to the traditional American V-Twin look.
I will take a Bonneville Bobber Gold Line please with that stunning two-tone paint.
Are You Ready To Haggle?
Right, you need to toss on your negotiation face and get ready to wheel and deal. If you can convince the dealer to give you a small discount, there are a few more bikes that could be yours for 15K. These are some bikes worth the effort.
Harley Davidson Street Bob 114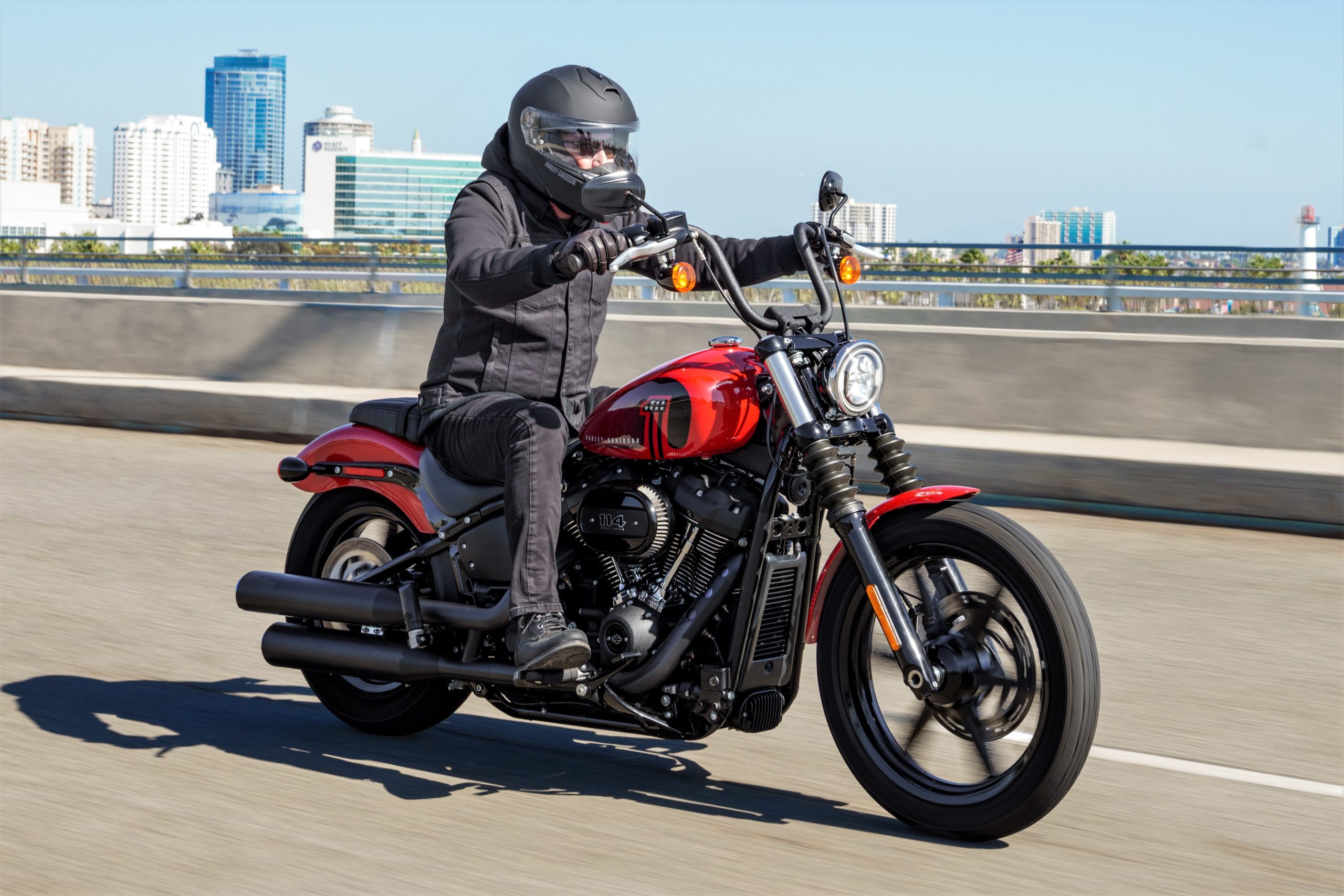 Just a hair over the price cap, but oh my you get so much more for the money. 
The Street Bob 114 is powered by the larger Milwaukee Eight 114 engine and it makes 119 ft-lbs of torque with a nice fat powerband.
The classic "Number One" graphic on the fuel tank needs to be seen to understand just how nice HD paint actually is. Combine the sick paint with the mini apes and overall black-out look, and you have a big step forward into a custom-looking and higher performing Harley Davidson.
Suzuki Boulevard M109R B.O.S.S.

Price: $15,309
This is the Suzuki cruiser I want, and I will haggle at the dealer till they give it to me just to get me out of the showroom.
The Suzuki Boulevard M109R B.O.S.S. is a muscle cruiser that will certainly give your arms a stretch. It sits low on a 240 section rear tire and just has a menacing look that I love. Powered by a 1783cc (109cu in), 4-stroke, liquid-cooled, DOHC, 54˚, V-twin that produces a brawny 128 hp and 118 lb-ft of torque. 
Cruisers need power, and this Suzuki has it. Surely the dealer will let you have one for the 15K limit.
BMW R-18

Price: $15,995
Now for something completely different, but so damn cool. The BMW R-18. 
Sitting low at 27.2 inches and positioning the rider deeply behind the 1802cc of stunning boxer engine design, this bike is totally unique. The sound is distinct and hints at the 116 ft-lbs of torque.
This may be the hardest one to negotiate down to the 15K mark, but it makes for a killer platform to begin customizing. I suggest trying to win the price battle before you ride it, it can totally steal your heart.
Sum It Up Man!
This is no easy list, and spending $15,000 should give you pause. There is much to consider, but try and keep it simple.
Which bike fits you? The moment you first get a leg over and lift the bike off the stand how does that feel? Trust yourself, but if it feels good and not great, start asking questions about adjustments. Each bike has a range of ergonomic tuning that can be done to fit you to the bike.
Which bike can you just not stop staring at? The one your eyes keep lusting over? Again this is a huge consideration when you are ready to spend some dough. I think you will find within this group the right bike for you, but don't worry if our tastes are not the same. That is the best part of all of this, there is something we can all get excited to ride. Happy hunting.