When is an R 18 not an R 18? 
When the hood straps, louvered panels, and dual-grill nose cone play to the world-war auto era designs of Peter Szymanowski (via Wikipedia) – and this particular R 18's one wheel the wiser.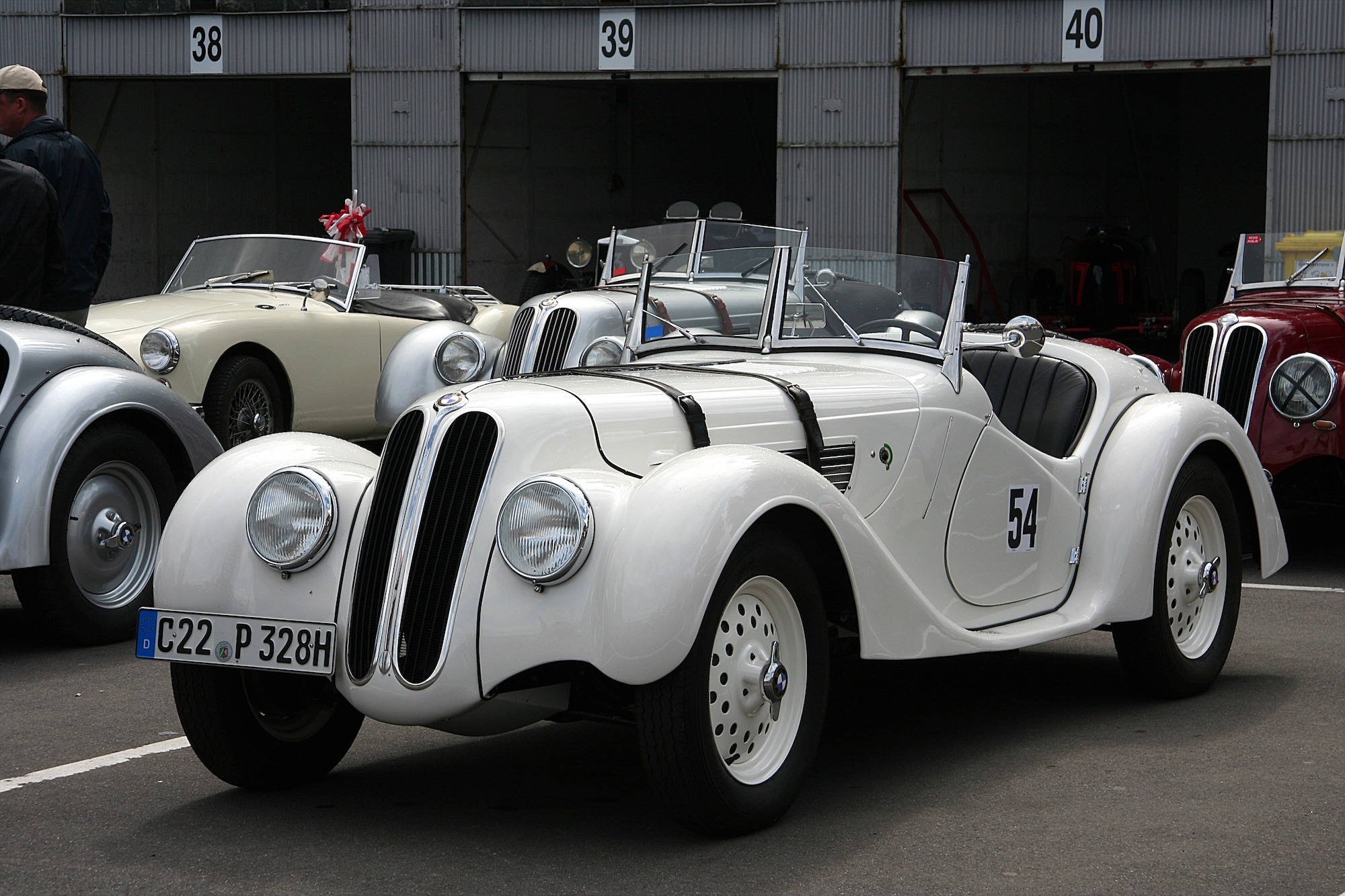 Szymanowski is the very same gent responsible for the shmexy BMW 328, a car whose silhouette was celebrated between 1936 and 1940. Today, the 328's aesthetic legacy continues into the future with creative custom jobs like this one, completed by award-winning, Minsk-based ShifCustom.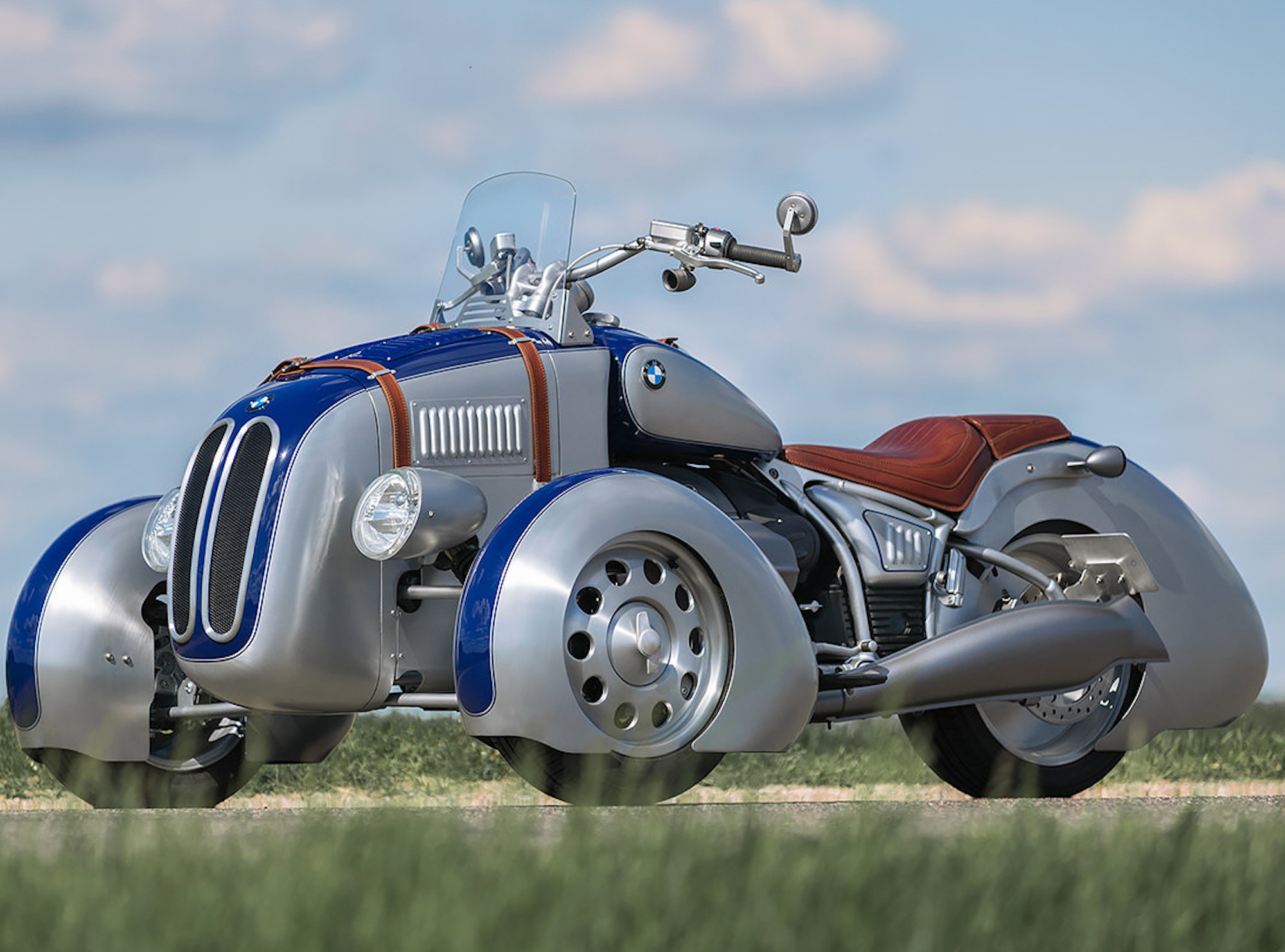 The team sure didn't scrimp on this build; according to BikeEXIF, the team made nearly everything in-house, "relying on aftermarket suppliers for only a handful of parts, and outsourcing only the leatherwork."
Naturally, this meant engineering the chassis' final form into something capable of handling trike-happy ergonomics.  One new subframe and a neat double-wishbone independent bit of suspension later, and we're starting to see the appeal of being the third wheel – with the help of an extended steering neck, of course.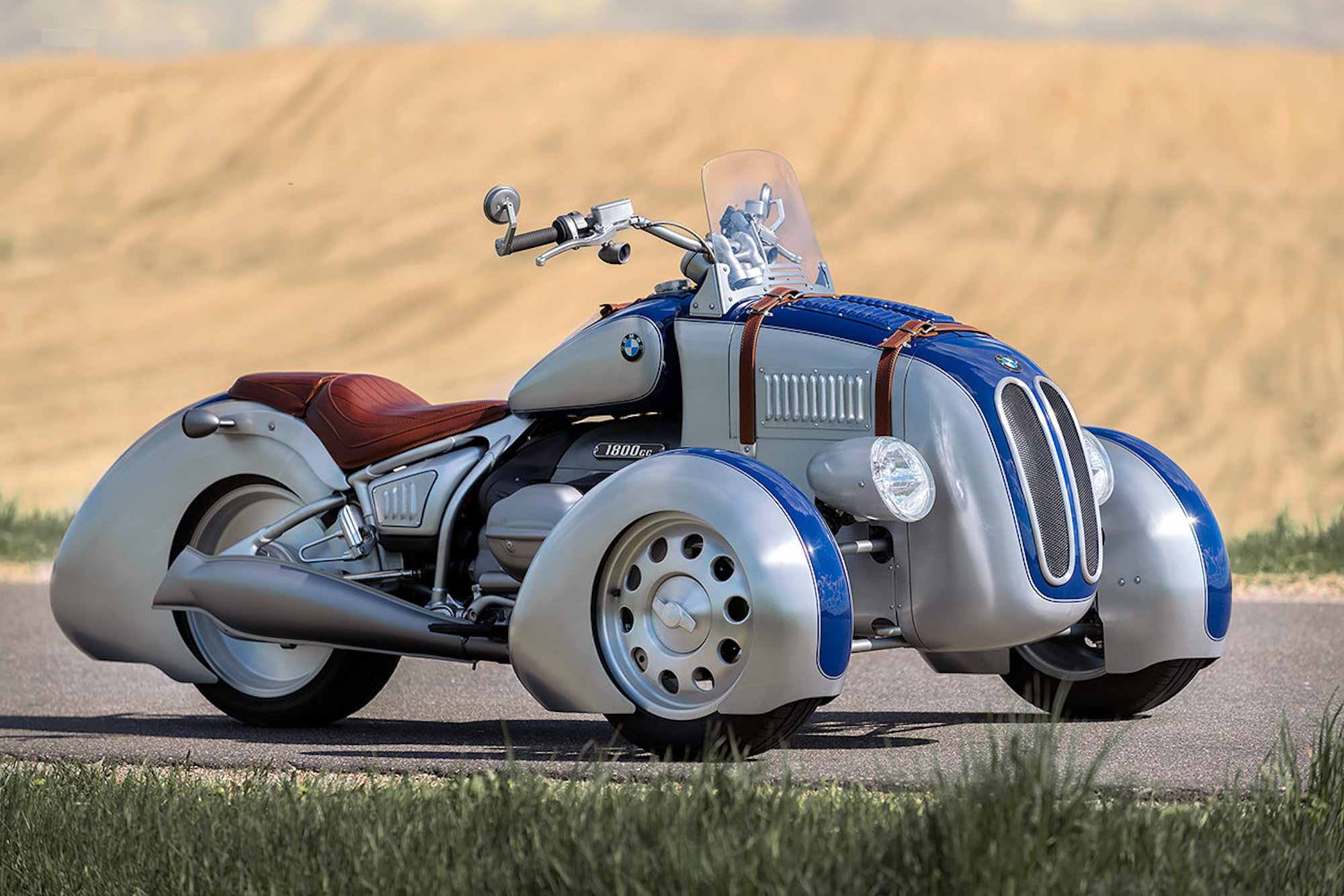 Two Audi A3 wheels do the honors for rolling duty, while stoppage of that glorious 1,802cc boxer is performed by Nissin – and can we take a moment to appreciate the stunning bodywork?
Apparently, "traditional coach-building techniques" were used to get the job done, including the fantastic dual-grill aluminum nose cone.
More interesting yet is the rider's view; Bluetooth sits in the bike's new schnoz, while a leather pouch on top of the fuel tank and hood straps tie everything together. 
What do you think of this build?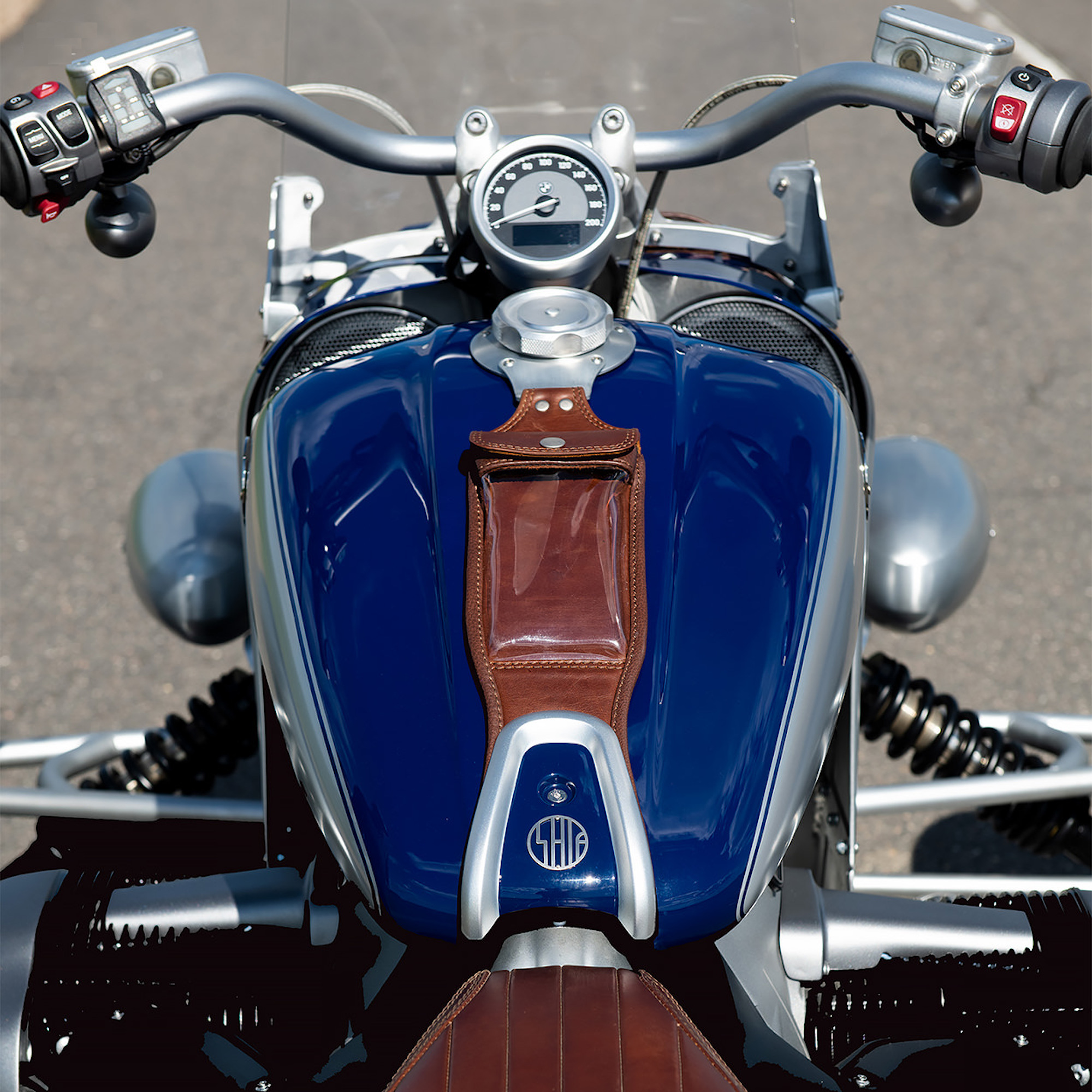 Drop a comment below letting us know what you think, flick that button at the tippy-top of the page for ad-free reading, and as ever – stay safe on the twisties. 
*Media sourced from
BikeEXIF
*